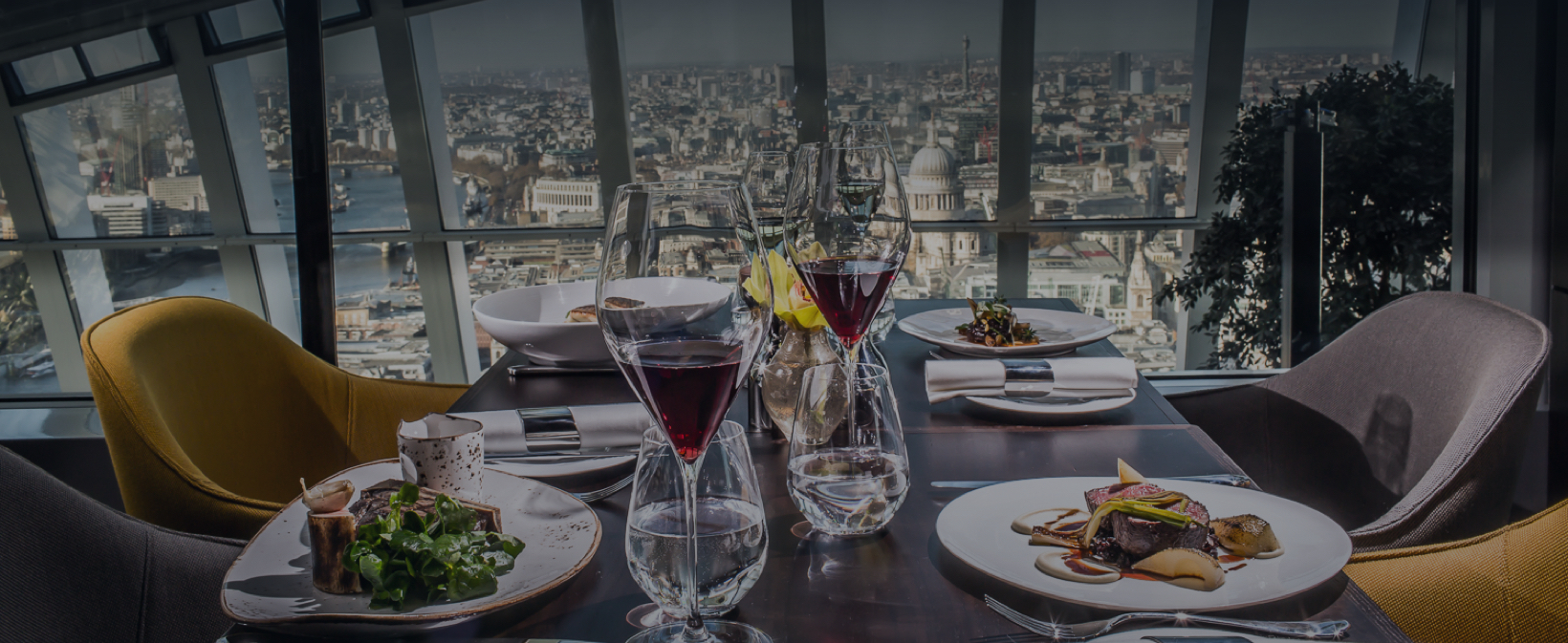 Use the filter system on the left to select the enquiry category relevant to your question, or search using the search bar.
General

Groups

Location

Opening Hours

Restaurants & Bars

Security

Tickets
Does my visit have a time limitation?

All public tickets are valid for an hour.

Is there disabled access?

Yes, the Sky Garden is accessible for all. There is level access to the Sky Garden entrance along either side of the Tower building from Fenchurch Street. There are also lifts on Philpot Lane and Rood Lane that take you from street level to the Sky Garden entrance level.

If you have any questions about your visit, please contact our customer services team who can help guide you through access for wheelchair users and carers. Please call 0207 337 2344 or email: skygarden@20fenchurchstreet.co.uk

Are children allowed into Sky Garden?

During public hours, children under the age of 16 must be accompanied by an adult aged 18 years or over. One adult may bring a maximum of three children with them. We reserve the right to deny entry if these limits are exceeded. Children shall remain under the control or supervision of an adult at all times.

Bars & Restaurants

Yes, children are allowed into Sky Garden's restaurants when accompanied by an adult (18+). Children under 16 are not able to enter Sky Garden after 6pm weekdays and 9pm weekends. One adult may bring a maximum of 3 children with them and we reserve the right to deny entry if these limits are exceeded. If you are dining in Darwin Brasserie or Fenchurch Restaurant, parties with guests under 16 will have to make their way directly to the restaurant. Please note that children at the age of 16-17 will need to be accompanied by an adult 18+ years old. Please note that an ID card/Passport may be required upon arrival.

Does the Sky Garden have restaurants?

The Sky Garden has two beautiful restaurants and two spectacular bars.
You can learn more about our drinking and dining options here

Is the Sky Garden available to hire?

Yes, the Sky Garden is an extraordinary rooftop events venue offering a range of event spaces and restaurants for a variety of occasions. Please visit our events page to find out more about hiring this spectacular space.

What happens if I am running late?

Tickets are only valid for the date and time stated on the ticket and have a time limit of one hour from the time of entry. After this time we cannot guaranteed entry into the building.

What is the Sky Garden?

The Sky Garden is the most exciting addition to London's skyline and dining scene. As well as being the capital's highest public garden, it showcases two destination bars and two beautiful restaurants, alongside a range of private hire options for events. Visiting the Sky Garden is free but spaces are limited. Visits must be booked in advance through this site, and can be made up to three weeks in advance.

What is the temperature of the Sky Garden?

Whilst Fenchurch Restaurant and Darwin Brasserie are heated, the Sky Pod Bar, City Garden and viewing terraces are naturally ventilated. This means the temperature is similar to the outside temperature and we recommend dressing suitably for the outdoor weather at the time.

Do you accept Walk-Ins?

Although we recommend booking a free access ticket to Sky Garden to guarantee your desired entry time, we can also accept walk-ins. We know that plans can change and sometimes you need a spur-of-the-moment visit to our sky high oasis, so please do come to the building and ask our team on the door. Walk-ins are subject to availability and capacity on the day but we will do our absolute best to fit your visit in.

Evening walk-ins on Monday-Saturday can purchase standing tickets on the door for £16.50 per person. This ticket includes entertainment from a resident DJ or band and a glass of Champagne.

Please note: Walk-in guests must show photographic identification in order to gain entry.

When is the outdoor terrace open?

The terrace is open daily from 10am-6pm weekdays, 11am-6pm weekends. Security reserve the right to close the terrace at any time due to inclement weather conditions, without advance warning.

Who has planned the planting in the Sky Garden and what type of plants does it contain?

The Sky Garden planting has been designed by award winning landscape architects Gillespies and installed by idverde.

Find out more about the plants found in Sky Garden here

Who is the Francis Golding Terrace named after?

Francis Golding was a renowned architectural townscape advisor whose expertise brought specialist skills to 20 Fenchurch Street and many other world class City of London developments. Francis' involvement in 20 Fenchurch Street began in 2005 with the selection of Rafael Vinoly as Architect and continued with the various planning schemes that followed, culminating in the significant contribution he made when supporting the scheme at the Planning Inquiry in 2007. Land Securities and Canary Wharf Group chose to name this terrace after Francis as a mark of respect for a man who was passionate about architecture and urban landscape in the City and consistently improved the quality of the developments on which he advised. In a previous role Francis had been Secretary to the Royal Fine Arts Commission and oversaw its transition to the Commission for Architecture in the Built Environment (CABE). Francis Golding was tragically killed in a cycling accident in November 2013.

Can I bring pets to the Sky Garden?

Please note only Certified Assistance and guide dogs recognised by the Disability Act 2010 will be allowed entry to the Sky Garden. Other animals will not be permitted in the premises.

Can I book a group into a restaurant?

Of course!

For Darwin Brasserie, go to our restaurant page:

For groups of under 8 use our booking widget
For groups of 8 and over people use our booking widget under the Groups header

For Fenchurch Restaurant:

Can I book free public tickets for a group larger than 30 people?

We welcome large groups to the Sky Garden, however due to our set up we can only accommodate groups larger than 30 on community days. This is for the benefit of all visitors. IMPORTANT If you book separate tickets and arrive with more than 30 people you will be turned away.

To book a group larger than 30 click here.

How do I get to the Sky Garden?

The Sky Garden has a dedicated entrance on Philpot Lane, on the south-west corner of 20 Fenchurch Street. There are signs at ground level around the building. Those entering Sky Garden entrance with a valid ticket or restaurant reservation will take the lift up to Level 35.

What dates are you closed this year?

A full list of our closure dates is here. Please keep an eye on our social and website for regular updates.

What time does the Sky Garden restaurants and bars open?

What time is the Sky Garden open for ticket holders?

Sky Garden is open seven days a week, from early until late. Ticket holders can visit from 10am – 6pm weekdays, 11am – 9pm weekends. View a full list of our opening times here.

Can I book a window table?

The views are spectacular throughout Sky Garden and won't disappoint. We always do our best to accommodate window table requests but cannot always honour these.

Can I bring balloons to the restaurant?

No, helium balloons are not permitted in the Sky Garden or any of the restaurants and bars.

Can I bring candles to the restaurant?

No, candles are not permitted in the Sky Garden due to being a potential fire hazard.

Can I purchase Sky Garden gift vouchers?

Yes, Sky Garden gift vouchers can be purchased here and can be used at any of our restaurants and bars.

Do you have a private dining room?

We have a beautiful private dining room in Fenchurch Restaurant. You can find out more about the Vinoly Room here.

Do your restaurants charge corkage?

For guests who wish to bring their own wine to the restaurant, please note we charge a £30 corkage fee for wine (£60 for a magnum) and £75 for Champagne (£150 for a magnum).

Guests to Sky Garden are not permitted to bring alcohol onto the premises. This includes in Sky Pod Bar, City Garden Bar and Fenchurch Terrace. Please note, that any alcohol brought into the venue will be confiscated by security. The reception team cannot take any responsibility for alcohol left in the reception.

How far in advance can I book a Sky Garden restaurant?

Our restaurants and bars operate a 60 day advanced booking policy and all bookings can be made online.

If I am dining in a restaurant do I need to book a free ticket to Sky Garden?

No, our restaurants and bars do not require you to book a free public ticket. We advise guests dining with us allow up to 45 minutes before their reservation time to allow for compulsory security checks and to check out the gardens and views.

If I'm dining in a restaurant do I need to join the entry queue?

If you are dining in one of the Sky Garden restaurants please go straight through to the desk on the right hand side of the reception. Please do not join the queue with the public ticket holders.

Is there a dress code?

For evening bookings from 6pm onward we operate a smart, casual dress code in Darwin Restaurant and Sky Garden Bars.

Fenchurch Restaurant operates a stricter dress code and sportswear, hoodies and gym trainers are not permitted here.

Please note flip flops, baseball caps and male vest tops are not permitted in the restaurants. Our management reserves the right to refuse admission to anyone we feel is inappropriately dressed.

Sky Garden is a naturally ventilated space, and therefore we recommend dressing appropriately on warmer and colder days.

Which areas can be booked for private use?

The Vinoly Room in Fenchurch Restaurant can be hired for private use and seats up to 16 people. Darwin's chef's table in the main restaurant seats up to 20 guests so is perfect for group bookings.

Email groups@skygarden.london to book.

What is the difference between the Sky Garden bars and restaurants?

The Sky Garden has two beautiful restaurants and two spectacular bars.

You can learn more about our drinking and dining options here.

Where will I sit when I book for Sky Garden Bars?

When booking our Sky Garden bars you will be allocated to Sky Pod, City Garden or Fenchurch Terrace based on availability. All have fantastic view of the city. You can find out more by exploring all the bars here.

My booking says its "dining only", what does this mean?

Dining only bookings means that there must be a minimum of 1 main course per person purchased. Main courses can be found under our "mains" section only. Children until 12yo can dine from our kids menu.

Are suitcases allowed in Sky Garden?

We enforce airport-style security checks at Sky Garden and therefore large bags and suitcases are not permitted in the building, as this may delay your entrance and require extra security checks. Airport size hand-luggage suitcases are permitted as long as they can fit through the X-ray machines (max object size 615 x 410mm).

Are there lockers or storage facilities in reception?

Unfortunately we do not have any storage facilities at Sky Garden and belongings cannot be left with reception or security. We therefore kindly request that alternative arranagements are made for storing bags and luggage ahead of your visit.

Can I bring food or drink?

Only food and drink purchased from Sky Garden is permitted in the venue, except for baby food and milk. Hot and cold drinks as well as substantial food items are available to purchase from Sky Garden Bars, with dining menus available in our restaurants, Fenchurch and Darwin Brasserie.

Can I bring my tripod into Sky Garden?

Guests are welcome to bring handheld cameras to take photographs for personal use. It is not possible to bring tripods or other large items of photographic equipment into Sky Garden. To request a permit for commercial photography of filming please visit our press centre.

What is the lost and found policy?

If you have lost an item whilst in the building, please make enquiries with the Security staff, where your details will be taken and if the item is found, your goods will be returned to you. To make enquiry regarding lost property please email skygarden.info@rhubarb.co.uk. Please hand in any lost/found property to Security at the ground floor lobby. Security staff will attempt to re-unite the rightful owners with their property. Security staff will require the following details from the person/s handing in lost/found items: Full name / Location of where the item/s was found / Contact telephone number

What items are prohibited from Sky Garden?

The following items will be prohibited on entry, in addition to any items perceived to be capable of causing harm to the Sky Garden and others:

When are free tickets released?

Free tickets are released every Monday morning (excluding bank holidays) three weeks in advance. Please check the date on your tickets before attending the Sky Garden as date alterations cannot be made on the day. To book your tickets and to check availability please click here.

How do I book a ticket?

Free public tickets to the Sky Garden are released on a weekly basis up to three weeks in advance. To book your tickets and to check availability please click here.

Do I need to book a ticket for my children?

Children aged over five require a ticket to enter Sky Garden. We ask that guests book a standard ticket for any children accompanying them.

Can I change my booking?

If you would like to change your booking we recommend you cancelling your ticket online and re-booking an alternative slot.

If you have any questions regarding your free ticket and changing the details please email skygarden@20fenchurchstreet.co.uk or call 0207 337 2344 (Monday to Friday 9:30am-5:30pm, closed on bank holidays)

I haven't got a free ticket, can I still visit the Sky Garden?

A limited number of walk-in slots are available, however these are at the discretion of our staff and capacity of the Sky Garden. We cannot guarantee entrance as a walk-in guest and would advise all visitors to book a ticket.

Alternatively, you can book one of our restaurants or bars which can be found here.

I have booked a ticket but the email confirmation has not come through?

Please allow up to 24 hours for your tickets to come through. If you have booked a ticket but have not received your ticket via email we will be able to check you in using your booking reference and name. If you do not have a booking reference please contact skygarden@20fenchurchstreet.co.uk and we will investigate for you. (Monday to Friday 9:30am-5:30pm, closed on bank holidays)

Do I have to queue with a free public access ticket?

With a pre booked ticket you will still need to queue for entry to the Sky Garden. Tickets are required for us to manage capacity and we will do our best to get you in as close to your booked time. Please join the back of the queue from Fenchurch Street and Philpot Lane and stay on the right hand side for pre booked tickets.