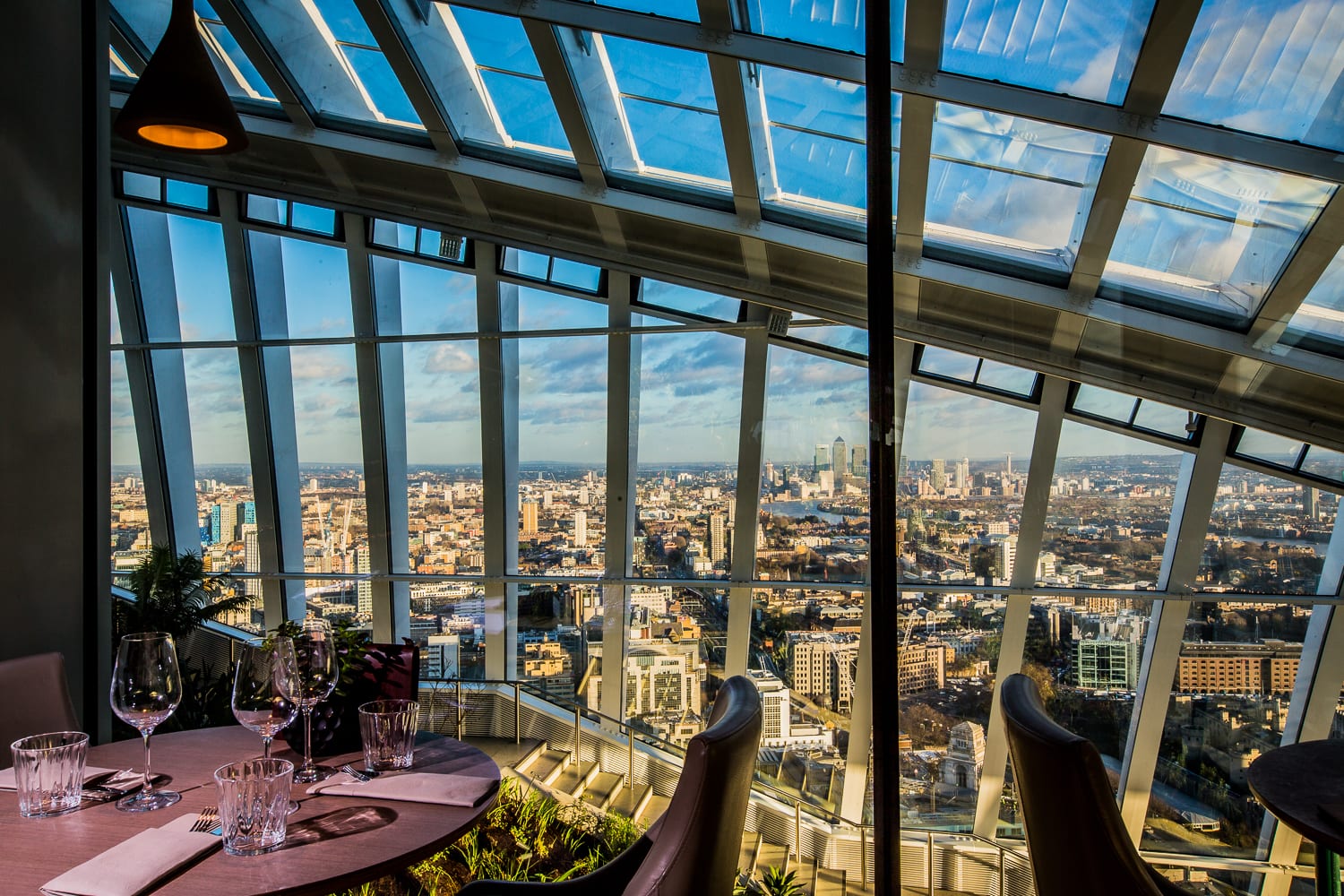 Darwin Brasserie | The very best of British
London's highest rooftop brasserie overlooking the Thames on Level 36. Darwin is a lively all-day dining location inspired by the very best of British. Join us throughout the week for breakfast, brunch, lunch and dinner! Check out our menus below.
Exclusive Halloween Set Menu at Darwin Brasserie + party access
Book our Halloween set-menu on Friday 27th October which includes access to London's best Halloween party at Sky Garden. Simply select the date when making a reservation and choose your package. We can't wait to welcome you!
Please note, if you have a reservation in our restaurants, you do not need to book a separate access ticket to Sky Garden. There is airport style security as you make your way into the building so if you would like to visit our gardens before your booking, please ensure you leave time for getting in as well as enjoying the views.
From our much-loved spot in the sky, we look forward to welcoming you to London's highest rooftop brasserie, with the best views in Sky Garden.
Children are allowed into Sky Garden's restaurants at all times when accompanied by a guardian/parents (18+). However, they are not able to visit the Gardens and the Bars after 6pm on the weekdays and 9pm on the weekends. If you have a booking in the restaurant after these times, parties with guests under 16 years old, should arrive 15 minutes before the reservation time and will have to make their way directly to the restaurant.
Darwin Brasserie is a cashless restaurant.
Dining hours
Monday - Thursday
8:30am-10pm
Friday - Saturday
8:30am-10:30pm
This error message is only visible to WordPress admins

Halloween Party
London's best Halloween party
Friday 27th October