RE-OPENING 22ND JULY | The very best of British
Darwin Brasserie is delighted to be re-opening from the 22nd July, and our reservation platforms are open for bookings! We look forward to welcoming you back to dine in the sky at London's highest rooftop brasserie. 
Opening hours
Breakfast
Wed-Fri: Closed
Sat-Sun: 8:00-10:00 from 1st August



Lunch
Wed -Thu: 12:00-14:30
Fri: 12:00-15:00
Sat-Sun: 11:30-16:30

Dinner
Wed-Thu: 18:00-20:00
Fri: 18:00-21:00
Sat: 17:00-21:00
Sun: 17:00-20:00


Weekend
Saturday - Sunday: 08:00am - 4:30pm (All day dining through breakfast, lunch and dinner)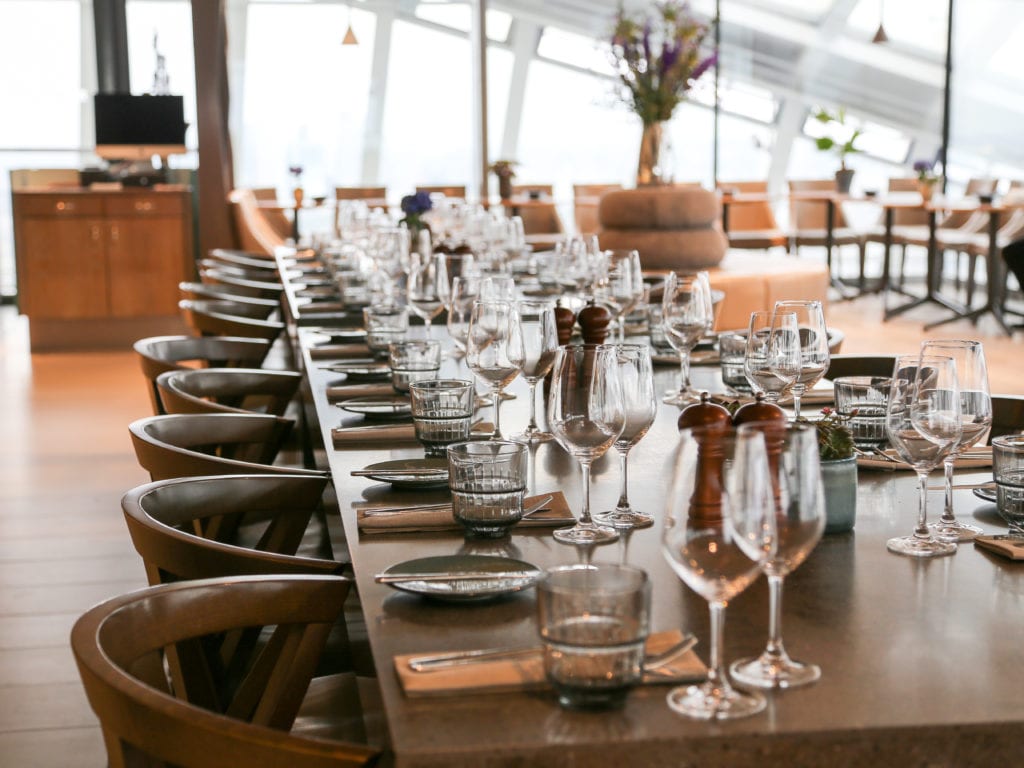 Darwin Brasserie
Group
Bookings
Perfect if you're looking to celebrate a special occasion with a group of friends, Darwin's Chef's table seats up to 20 guests.
Book Now
Discover
Sky Garden Gift Vouchers
Support the Sky Garden and purchase a gift voucher to use in all our restaurants & bars.
Read more
Sky Garden is Open!
Our restaurants and bars are opening! Book now:
Sky Pod Bar: 15th July for bar bookings (8th July for daytime Sky Garden ticket holders -no reservations)
Darwin Brasserie: 22nd July
For more information please visit our COVID-19 information page.