CURRENTLY CLOSED: Exclusivity within Sky Garden
Fenchurch Terrace is currently closed, we suggest booking Sky Pod Bar for drinks and evening entertainment ( reopening for bookings 15th July) or Darwin Brasserie for a lively dining experience (Reopening 22nd July). 
Fenchurch Terrace a secluded and elegant space, offering exclusivity within Sky Garden. The terrace is located adjacent to the sophisticated Fenchurch Restaurant on Level 37 and offers unspoilt views from the top of Sky Garden.
Guests are welcome to reserve tables through our booking system or enter the terrace on a walk-in basis from 6:15pm on weekdays and 9:15pm on weekends, subject to availability.
Group Bookings
To book an area for groups of 10 people or more, from 6:30pm (weekdays) or 9:30pm (Saturdays), please use the group booking tool.
Opening hours
Closed
Fenchurch Terrace is currently closed. We are not taking any bookings and will update this page once we have a confirmed re-opening day.
Private Dining
Vinoly
Room
A sophisticated private dining room for up to 16 guests, ideal for breakfast meetings, client lunches or celebratory dinners.
Find Out More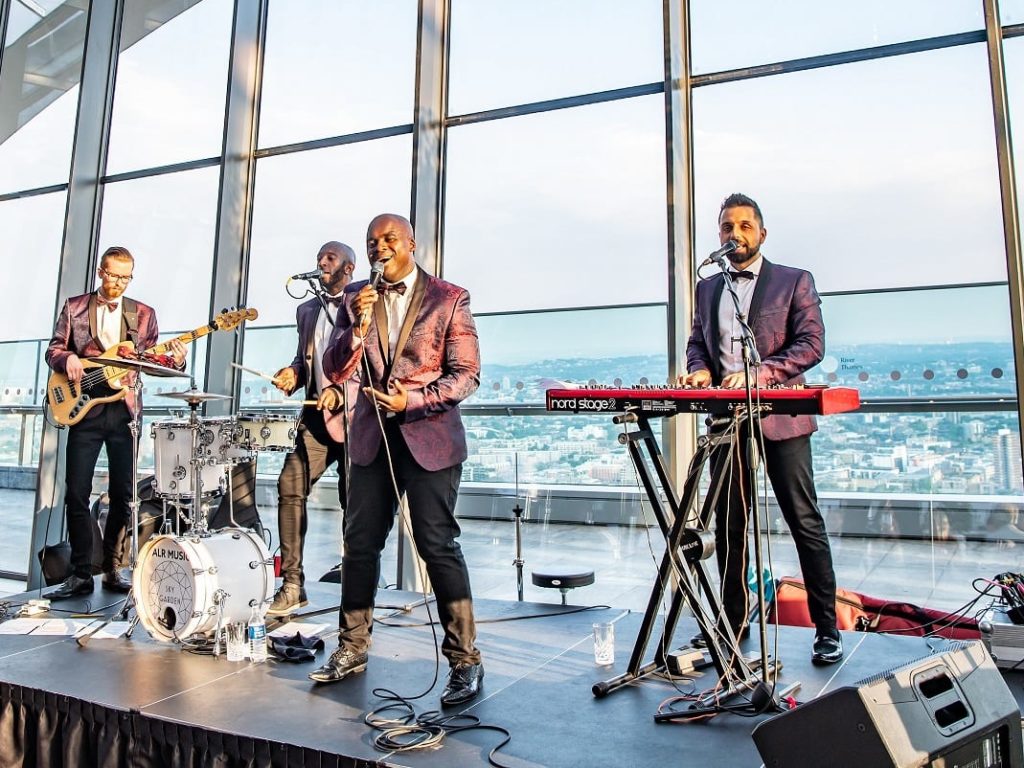 What's On
Live Music Nights
Join us weekly for live music, cocktails and the finest London views.
Book Your Tickets
Sky Garden is Open!
Our restaurants and bars are opening! Book now:
Sky Pod Bar: 15th July for bar bookings (8th July for daytime Sky Garden ticket holders -no reservations)
Darwin Brasserie: 22nd July
For more information please visit our COVID-19 information page.